---
Harnessing the power of online community can cause tectonic shifts in the ways associations prove their worth and service to their members. But for an online community to grow into a place of learning, collaboration and engagement, it needs to encourage people to come together on their own terms.
If an online community lacks a strong mobile presence, it misses out on significant traffic and engagement opportunities.
---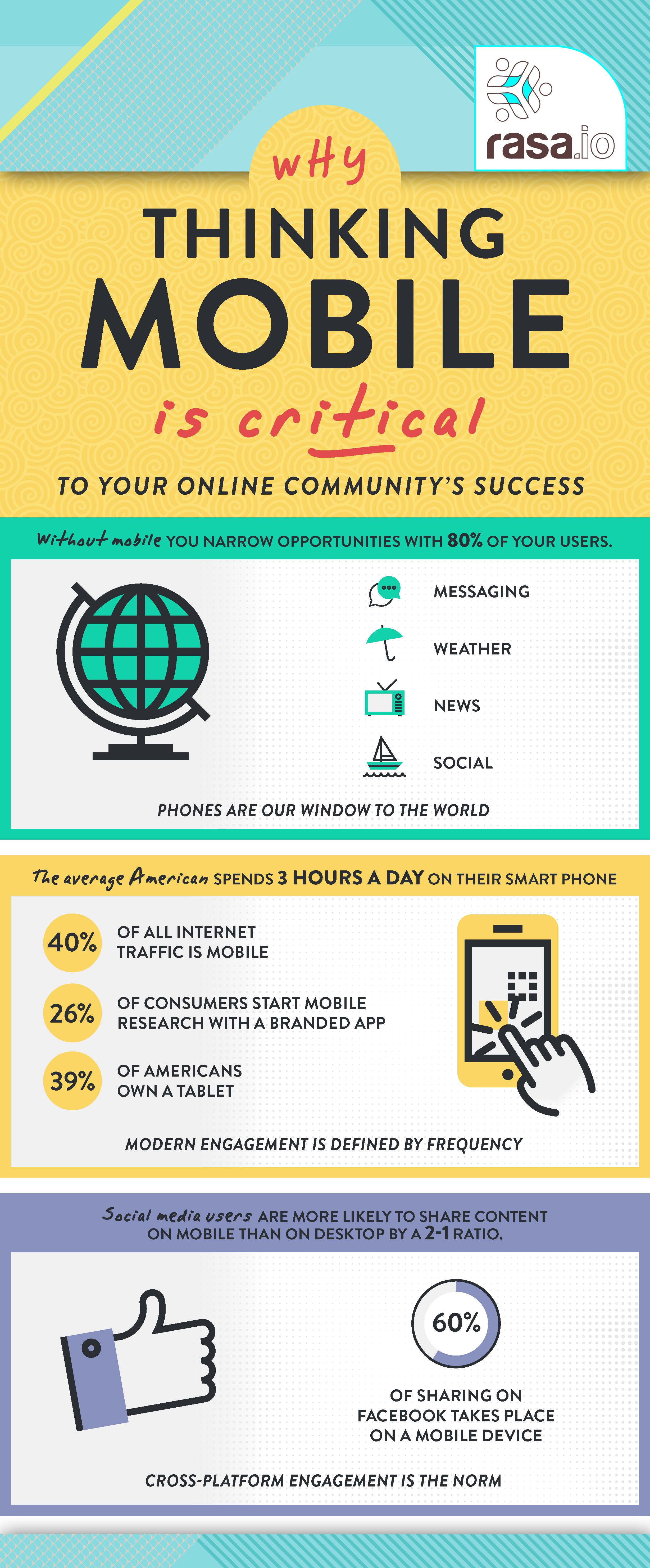 Associations face a lot of challenges. Many of them spend most of their marketing budget simply on brand awareness and recognition. This boils down to getting people to care, getting them to take action, and getting people to consume your content. As an association,you can rise to meet these challenges by implementing the best practices of mobile user experience into your online community.