---
While many organizations require users to create an account and log in to access information, this tactic limits your association's reach. Many people who might check out your content get turned off by the need to provide identifying details or remember a password. It's important to consider this category of people when crafting content and see how your association can gain their interest.
Here is a guide to what defines the "anonymous user" and how your association can leverage this demographic.
---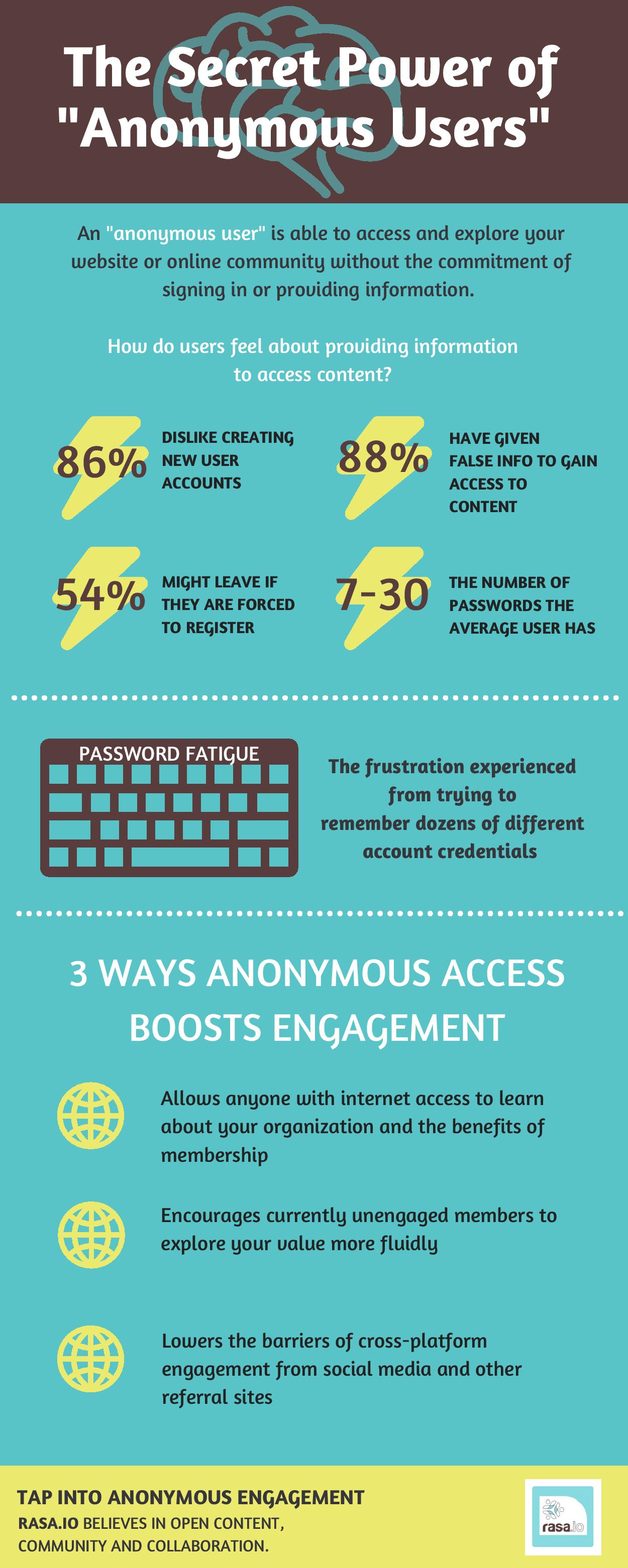 Since so many people fall into this category of "anonymous user", it's important to make sure that your association has some unrestricted content to draw them in.