5 Habits of a Successful Online Community Manager
The position of an online community manager is exciting because often times the parameters are not clearly defined. There is likely direction on the goals of the community and the outcome you are expected to achieve, but less in terms of the specific means to this end.
That is why it is important to maintain good habits to be a successful online community manager. It is far too easy to treat parts of the job description as one-offs rather than consistent initiatives. Being really clear on what should be included in your day-to-day will help you develop habits that ensure the health of your online community.
As an online community manager, you should be in the habit of…
1) Ensuring Fresh Content Every Day
Almost every article on successful online community management will emphasize the necessity of adding fresh content, but it is important that this occurs consistently.
Publishing five posts one day and being radio silent for the next four days is not nearly as effective as publishing one post per day.
That is because you want to ensure that every time your members log in, they are looking at something new. This will feed into their own habits of coming to your community consistently.
Pro Tip: keep a list of content sources that are relevant to your members so you can pull articles from there. Some platforms will do this for you automatically.
2) Planning Posts Ahead of Time
You need to post regularly, but it's not necessarily efficient to go through the thought process of what to post every single day. That is why a successful online community manager will plan several in advance. This also allows you to consider your content strategy more holistically.
When you're in the appropriate headspace and already doing research, writing several posts should also come easily.
Pro tip: look up a comprehensive list of annual holidays for inspiration on topics. For example, November 1st is National Author's Day. Why don't you ask your members who their favorite author is on this day?
3) Asking a Lot of Questions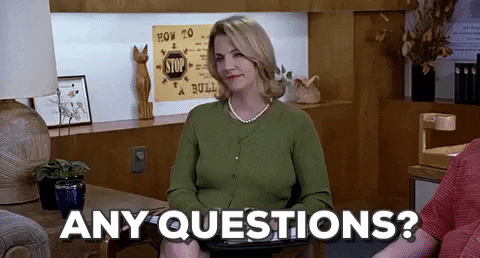 As a community manager, it is part of your job description to keep the conversation going. That is because the more often your members log in:
a) The more likely they are to answer surrounding questions of others members.
b) The more likely they are to form a habit around engaging with your community.
For this reason, always look for opportunities to ask follow-up questions in discussions.
Pro Tip: to make the conversation even more robust and meaningful, tag other members into the discussion as well. You can say things like, "I know John Doe knows a lot on this subject matter. John, what is your opinion?"
4) Never Leaving a Question Unanswered
And in the same vein, if a member asks a question, you do not want it left blank. Depending on the online community you manage, you will likely be stumped by many of the questions, as your members are quite possibly experts on a subject that you know little about.
That's okay. That's one of the benefits of the relationships you've been building. You can reach out to someone who will have the answer.
Pro Tip: Keep a spreadsheet of members and their specialties/interests to help you determine the best person to reach out to depending on the question.
5) Constantly Re-Evaluating Your Strategy
At the end of the day, your actions must align with the business goals of your company. However, it's very easy to go so far into the weeds that you lose track of what those goals really are.
A good community manager will take the time to reflect on their overall strategy to ensure that it is effective in a way that benefits both your organization and your members.
Make sure you are leveraging data when considering your strategy, rather than just simply operating off of anecdotal evidence.
Pro Tip: Put "strategy time" on your weekly schedule to ensure that it is completed.
The rasa.io online community platform has several built in measures to help keep you on track, such as relevant data analytics and the ability to choose content sources to automatically populate your feed.
Learn more about community management by watching our webinar!

About us
We created rasa.io because we fundamentally believe that up to now, the approach most associations take to online community building has been far too narrow. Networking, resource sharing, and Q/A are just a part of the online community experience, so we created a platform the puts member engagement where it should be - at the heart of your association's community.
Subscribe to our newsletter